Song Of The Week
Heres the Nigeria 🇳🇬 Base Talented Artist Udeme Victor John known as Softgee presently but formally being called Gmentor by he's friends He was born in 2nd of March,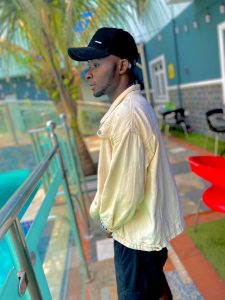 2001 and a native of Ikot obong edong village in Ikot Ekpene LGA at Akwa Ibom State, Nigeria.
He go into music since he was in secondary school (js2) were He got He's inspiration from the things happening then to write songs and the melodies of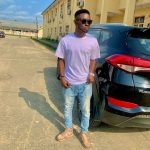 musics too
And currently as of 2023 a 300 Level student of Akwa Ibom State University studying Geology
He's genre of music is HipHop/Afro, music is what keeps he's alive even during he's sad and happy moments in life.
Softgee actually has a girlfriend
---
who inspire and encourage him by telling him all is gonna be fine just keep on pushing through God will see you through and the world is gonna hear you, believe him he, really do love her

.
Anticipate and wait because he's
yet to drop a hit song soon please anticipate and keep warm while something's cooking.
My social media accounts:
Instagram: Soft1gee
Facebook: Udeme Victor
Twitter: Udemevictor10
TikTok: Softgee07
WhatsApp: 08087457918